Nuggets from the first sketch to the final piece…
August 02, 2019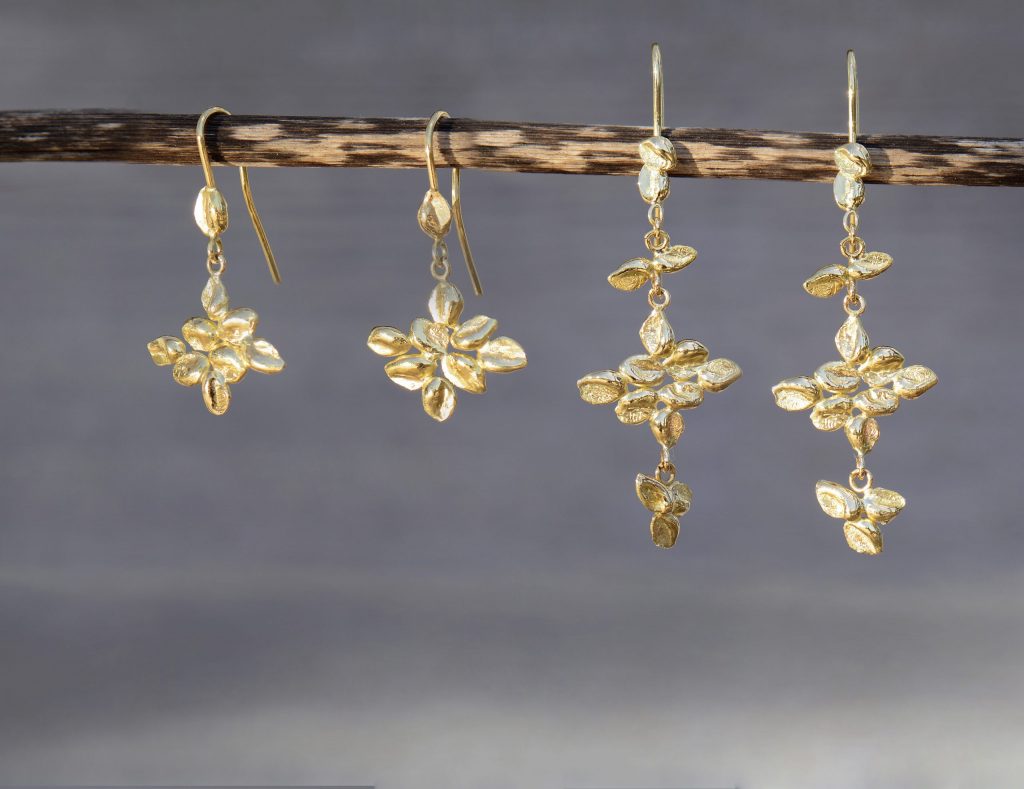 My new collection of 18K Gold hand shaped Nuggets.
There is nothing that I love more than creating a new piece of jewellery, it is such a beautiful and imaginative process. From the first sketch to the final piece, my designs are constantly evolving. I need to give myself enough space to step back and carefully consider every stage in the process, from hand crafting the gold nuggets to setting the precious stones. This is why I often end up working on two or three pieces at the same time. There is always a time span in between the different stages of the making where I need to allow the design to unfold naturally.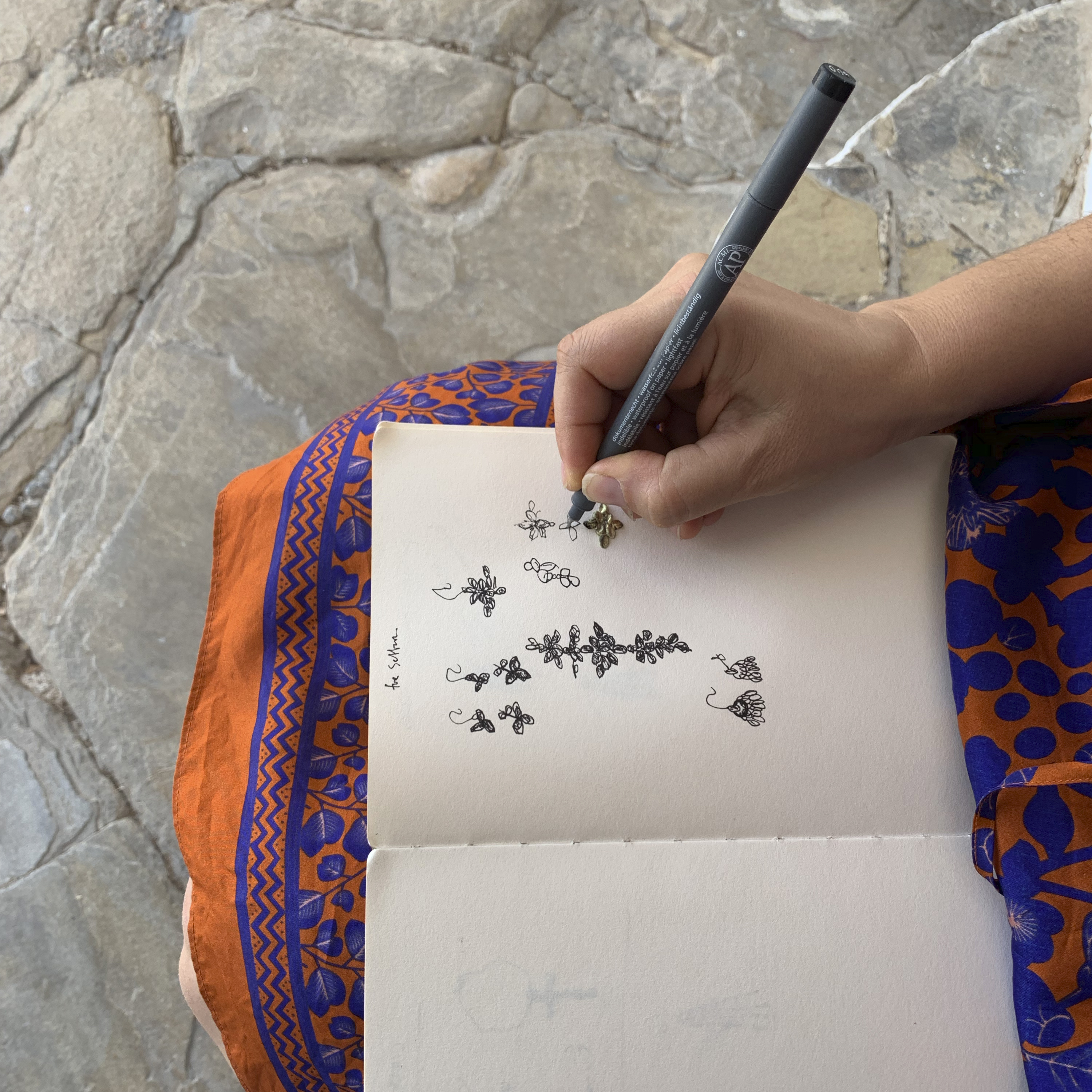 The inspiration for my new story of Cluster Nugget Earrings originates from my signature cobbled collection. As a designer I am constantly progressing and developing my craft of shaping gold into intricate pieces of jewellery. For the new design I have re-defined the 18K gold nuggets, hand-crafting them into a cluster of irregular leaf-shaped nuggets.
I begin with a sketch, but once I start transforming the design into gold it almost takes on a life of its own. I just let it flow naturally and allow my precious jewellery to develop its own personality through my hands.
During the process my design often takes on a whole new dimension, and I need to study every single angle, placing the different formations of gold nuggets together and seeing how they play with each other. Fine jewellery does not like to be rushed!
Every step requires a lot of thought, and I have to find the correct balance between the different components. The process of tweaking and adjusting every detail, such as the shape and size of the nuggets, the length of the link, and the way each part is attached, takes time and attention of detail.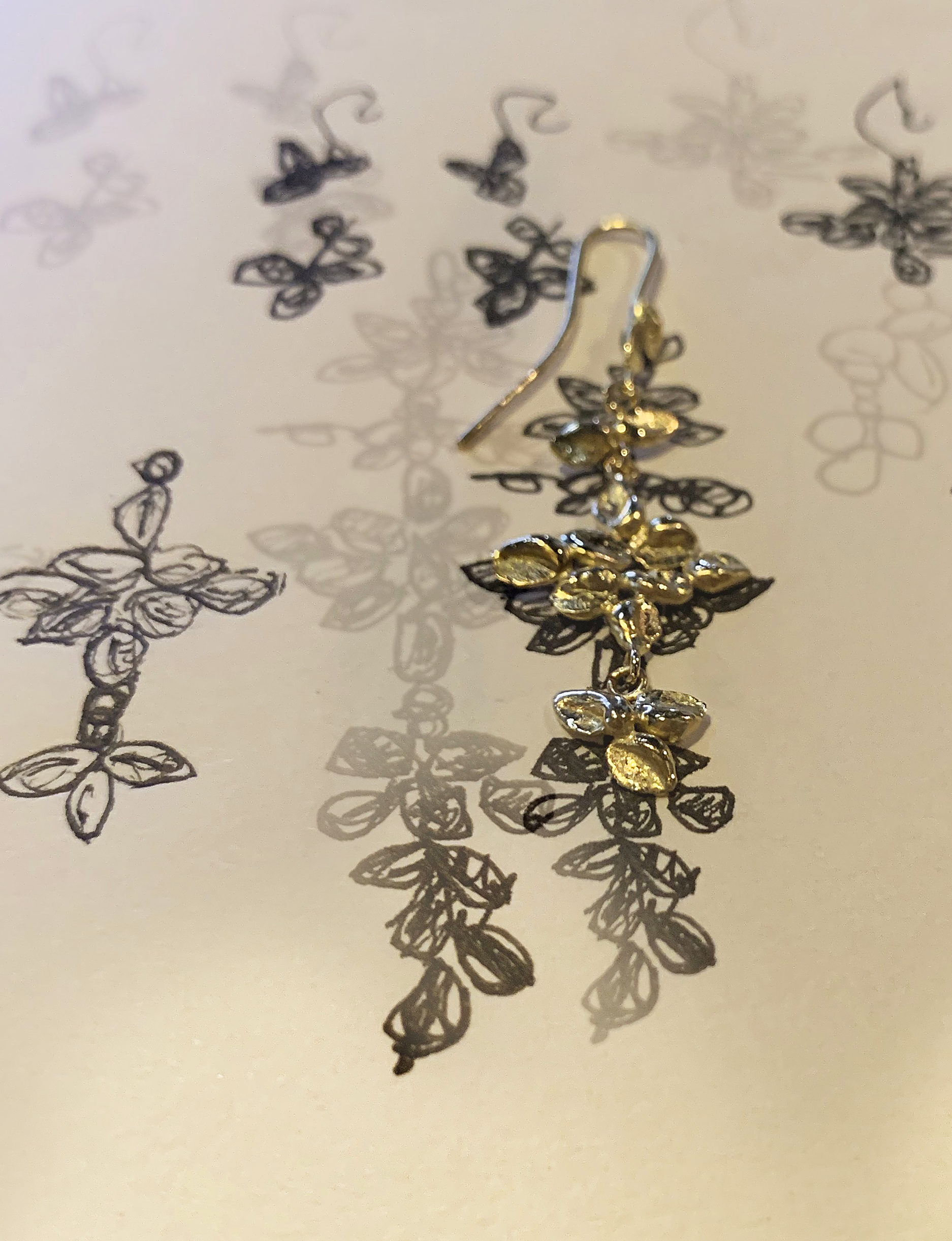 Once I completed the first earring of the pair and I feel thoroughly satisfied with the result, I start making the second earring to match, even though their irregularity means that they will never be exactly the same.
But that is the beauty of my jewellery, each and every piece is individual, unique, and full of character. Hand-made with love in Ibiza!